Call for Artist Submission: First Nation Colouring Book Designs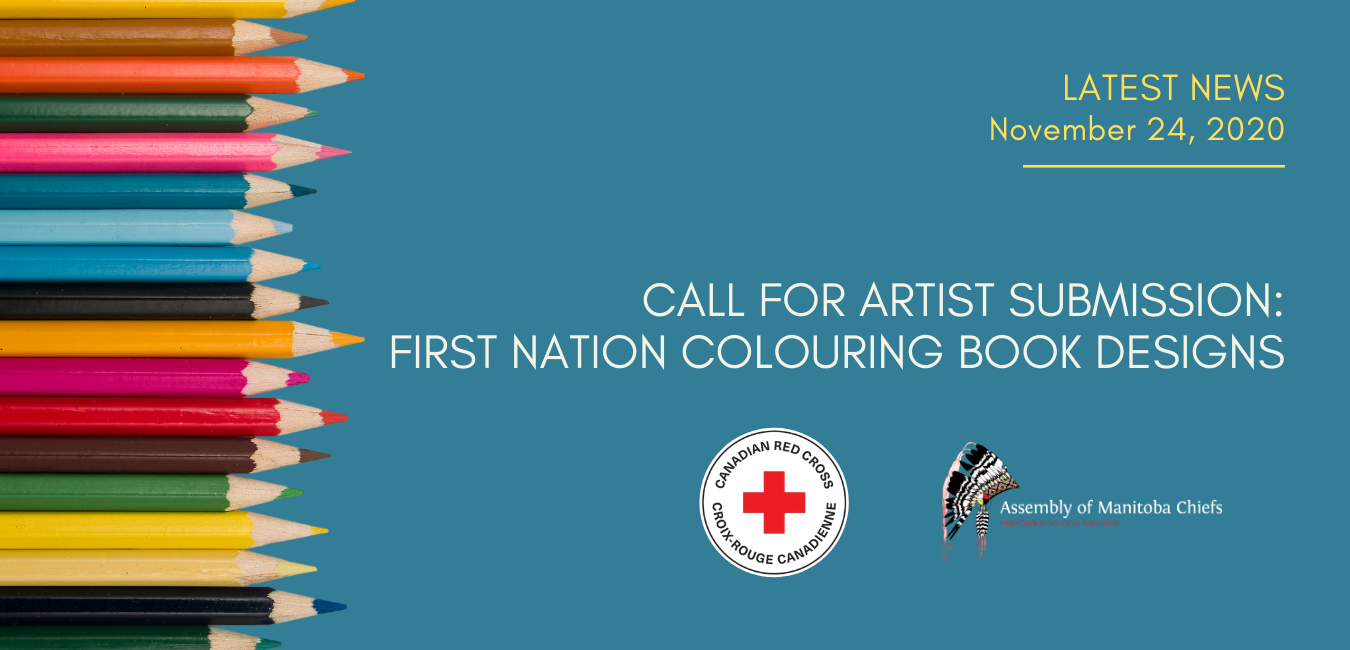 November 24, 2020
Treaty One Territory, Manitoba
alexpapineau
The Canadian Red Cross and the Assembly of Manitoba Chiefs are seeking First Nation artists from the Manitoba area to design colouring pages for a health and wellness colouring book. Artists from Northern Saskatchewan and Northwest Ontario will also be considered.
Artists are asked to design a colouring page on a health and wellness topic that reflects their own artist style and/or reflects their culture and traditions. To participate, all artists are asked to submit the attached application, which provides further project details.
Compensation will be $250 per selected design, up to three per artist. Final designs are not requested until after the selection has been made. A minimum of 10 artists will be invited to contribute designs to this project.
Purpose: To reflect First Nations perspectives of health and wellness in a colouring book format. The final project will be shared with Indigenous communities in partnership with the Canadian Red Cross. This book will be geared towards Indigenous youth and used for programming to help decrease stress and increase mindfulness during stressful events.
Deadline for application: Dec 16, 2020
Please submit the application and any questions to the project editor, Bran Friesen:
Email: MB.RiskReduction@redcross.ca
Fax: 204-942-8367
Phone: 204-430-7232