Treaty Commissioner Loretta Ross's term extended to five years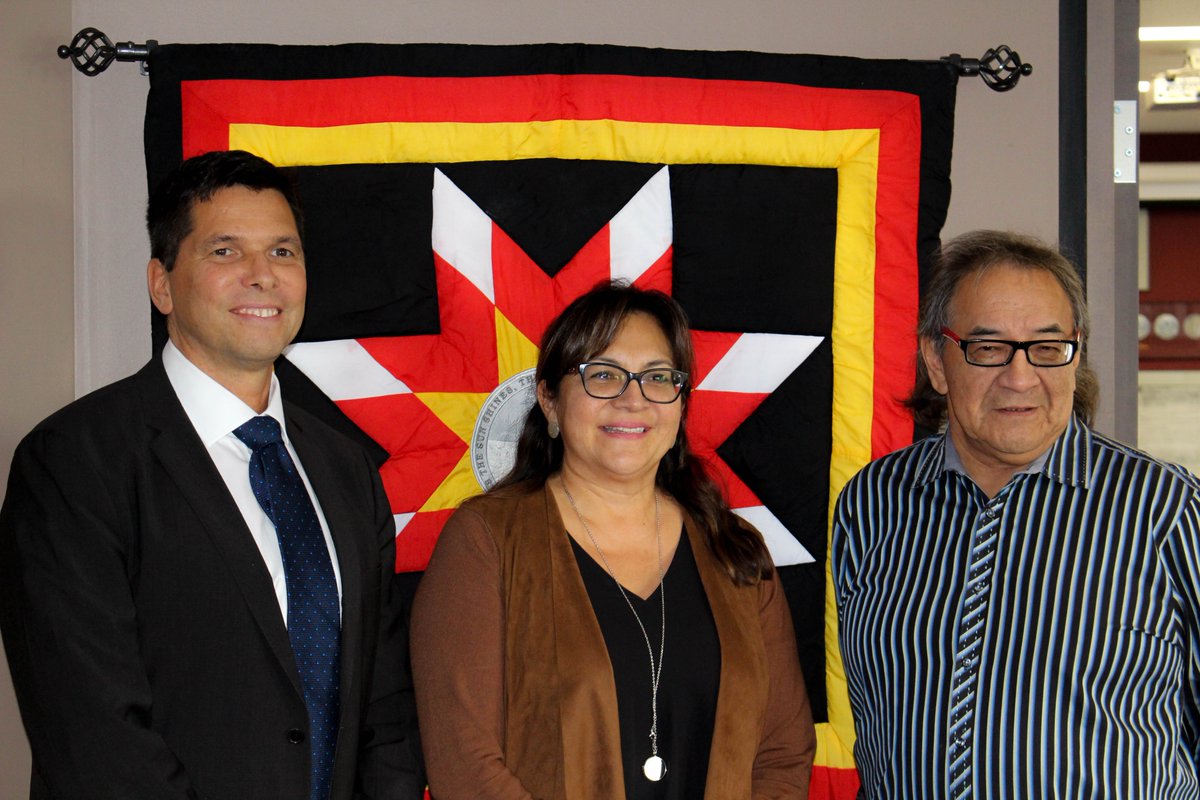 May 18, 2018
Treaty One Territory, Manitoba
alexpapineau
For Immediate Release
May 18, 2018 
Treaty One Territory, MB. _ The Assembly of Manitoba Chiefs extends congratulations to Loretta Ross on her five year extension as Treaty Commissioner for the Treaty Relations Commission of Manitoba. 
In 2001, the AMC Chiefs-in-Assembly agreed to create the Treaty Relations Commission of Manitoba in partnership with Canada. The Treaty Office opened in 2005. 
"Loretta Ross has been doing great work in her role as Treaty Commissioner. She understands the importance of what our Treaties mean," said Grand Chief Arlen Dumas. 
"Our Treaties don't expire so the TRCM should not have a term attached to the appointment. Having said that, I am pleased the Privy Council has made her term at least five years. This will give Ms. Ross the opportunity to really build the Commission into what it needs to be." 
The Treaty Relations Commission of Manitoba is a neutral body with a mandate to strengthen, rebuild and enhance the Treaty relationship and mutual respect between First Nations and Manitobans as envisaged by the Treaty Parties. The TRCM enhances and maintains positive intergovernmental relations and cooperation; conducts independent research that advances discussions on Treaty related issues; and facilitates public understanding of the importance and role of Treaty making in building a stronger and healthier nation. 
"This five year appointment is good news and I give my full support to this extension," said Treaty 2 Grand Chief Norman Bone, Chief of Keeseekoowenin First Nation. 
Loretta Ross will serve as Commissioner for the Treaty Relations Commission of Manitoba until May 28, 2023.