The Assembly of Manitoba Chiefs concerned about high rates of homelessness for First Nations people in Winnipeg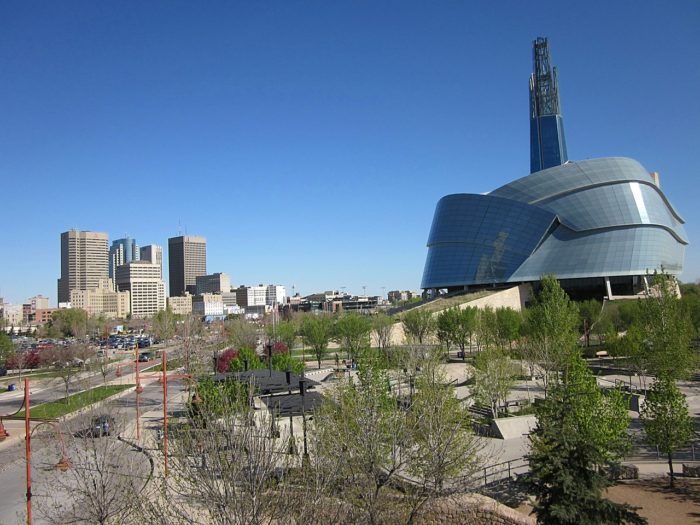 October 15, 2018
Treaty One Territory, Manitoba
alexpapineau
FOR IMMEDIATE RELEASE
Treaty One Territory, MB – Grand Chief Arlen Dumas of the Assembly of Manitoba Chiefs (AMC) is responding to the results of the 2018 Winnipeg Street Census.
"First Nations people continue to be overrepresented when it comes to the issue of homelessness," stated Grand Chief Dumas. "The AMC is concerned that nearly 66 per cent of people experiencing homelessness in Winnipeg are Indigenous while nearly 74 percent of homeless youth are Indigenous. It is extremely alarming that more than half of the people experiencing homelessness have been in the care of child and family services at some point in their lives."
A lack of affordable housing, low rates for Employment and Income Assistance, and difficulty accessing meaningful employment and education are just a few of the barriers the Winnipeg Street Census found in examining why people are not able to access housing.
The Census was completed on April 17 and 18, 2018, by a team of nearly 300 volunteers from 26 organizations and agencies in Winnipeg. The volunteers surveyed people using emergency, domestic violence, and youth shelters; transitional housing sites; bottle depots; and community agencies and/or drop-in locations. Surveyors also walked inner-city streets. The Census aimed to get a snapshot of some of the reasons people experience homelessness along with some of the barriers to exiting it.
The Winnipeg Street Census 2018: We Matter, We Count report explains that Indigenous people experience different patterns of homelessness. Despite making up about two thirds of the population experiencing homelessness, Indigenous people are more likely to stay in unsheltered locations.
"I am concerned that almost 80 per cent of the people who are sleeping outside of shelters are Indigenous," said Grand Chief Dumas. "It seems that sleeping outdoors, in abandoned buildings, tents, vehicles, and other public locations would be unsafe, especially as the cold weather is upon us. Why are they choosing to sleep outside instead of accessing Winnipeg's emergency, youth, or domestic violence shelters? Are there barriers for Indigenous people in accessing the shelters?"
The AMC is currently undertaking work that connects with the recommendations laid out in the Winnipeg Street Census, including:
The CFS system must move away from one that emphasizes apprehensions into state care and towards one that builds on community supports, both formal and informal
The Education system must be recognized and supported as an ideal opportunity for prevention and intervention of homelessness
A spectrum of transitional supports and strategies are needed for youth exiting Child and Family Services along with anyone exiting Corrections or Health Services
The EAGLE Urban Transition Centre (EUTC) at the AMC has two housing programs called New Beginnings and Fresh Start. New Beginnings helped 54 people find housing last year. The Fresh Start Program works to find housing for 40 people each year. The AMC has also recently signed an agreement to develop a First Nations-specific strategy on homelessness with End Homelessness Winnipeg.
"The AMC is taking strides to end homelessness for First Nations citizens in Manitoba," said Grand Chief Dumas. "We will continue to advocate for First Nations citizens and we urge all levels of government to work together to address issues of homelessness. In a first-world country, it should be completely unacceptable for anyone to be homeless."
Indigenous people can find out more about whether the EUTC is able to help them with housing issues by stopping by the office from Monday to Friday, 8:30am to 4:30pm. The office is on the second floor at 275 Portage Avenue in Winnipeg. People can also call the EUTC at 204.954.3050 or toll free at 1.866.345.1883.
You can find the Winnipeg Street Census here.